Today is the third day of TESOL training, these three days for me not only the studying experiences, but also the ability accumulations. I love TESOL course that what I want to say first.
My teacher is Alex, I take him as either my teacher or my life tutor. At first, to follow Alex is tense and uneasy because of the complexity the English learning content and the wide range of the teaching methods, and then I felt quite happy because the active study atmosphere under Alex's leadership and the mutual cooperation between the students.
What impressed me most is the teaching examples, hands-on experiences, interactive discussions and practices. The combination of teaching theory with practice has always been a great challenge for an educator. To be an enlightening English teacher, only have the profound knowledge is not enough, how to use English teaching ability skillfully is the biggest test to me. Teachers should not regard the teaching of English knowledge as their main task and purpose. While spreading knowledge, we should pay much attention to different psychological stages and acceptance abilities of different children. We should find answers with the students together when they face the problems. On the way of exploring English, teachers should become the partners and intimate friends of students which is the biggest test for all of us.
Through these days of learning, I have a new understanding of English classroom teaching. Whatthe students learn is knowledge, but what they exercise is their abilities. We should use different skills to train our students when we are facing different kinds of knowledges, especially the children are in different ages, we sharp their skills based on language communication, we should improve their English abilities by combining different teaching objectives and the connecting life which around them, because the daily life is also one of the best teachers for them. Right now, form studying of the TESOL course,I know the children in four age developments such as early childhood development, elementary age development, junior high age development and high school age development, I will pay much attention to different ages kids' characters and interests, cultivate creativity and self-confidence separately, at the same time the teaching mode and method are very important as well, I should pay attention to participating in practice and innovation, also train students' sense of language and communicative ability separately. In teaching evaluation, I should make use of incentive mechanism and multiple evaluation to promote students' interest and motivation in English learning.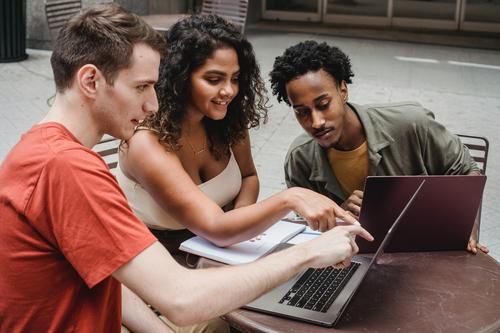 The TESOL course is a sublimation in teaching skills. I knew and learned a lot of teaching methods that I was not familiar with before. Traditional English teaching methods give students heavy burden and they can feel the fun from learning, but regard English as a pressure. A good English teacher focus on the content of communication rather than on the correctness of vocabulary spelling and grammar. And the content of communication is based on different types of students and a series of teaching method tailored to local conditions can achieve the best benefits of English. Therefore, I want to say, language learning takes place only in meaningful and purposeful activities.
Through Alex's careful and active explanation, I learned how to teach English in listening, speaking, reading and writing better. I can use direct approach for simple speaking, and students can remember the words and sentence easily by seeing and touching. I can use musical approach for listening and speaking, the kids like using a song to learn what they need to know better than only reading the words boringly. I can use TPR to give some commands to practicing children's reaction and communicative approach to let them learn how to use team work to enlarge their knowledge range and so on.
As an English teacher, I understand what makes a good English class. It's a good way for me to use the textbook instead of teaching the textbook, it is creatively to exercise students' practical ability. Let every student participate in the teaching, have the courage to speak out and keep the classroom order while activating the classroom atmosphere.
Make the students like to go to English class by themselves, the game part is an essential link. Through this TESOL training I even fell in love with English games, they are charming. Games not only can active the class atmosphere and let the kids relax thoroughly, but also stimulate the potential of leaning and awareness which is one stone two birds' results. Funny games like hangman, rock paper scissor drill, big circle and small circle, London bridge and so many funny ones.
For myself, I also have a big progress. I practice my oral English, listening ability and use target language all day without mother tongue, meanwhile I correct many of my pronunciation problems. When I played games with my group, I felt like I am the kid itself, it was really happy time which I enjoyed most. I can stand in front of all the classmates and show myself confidently, I think I broke through myself.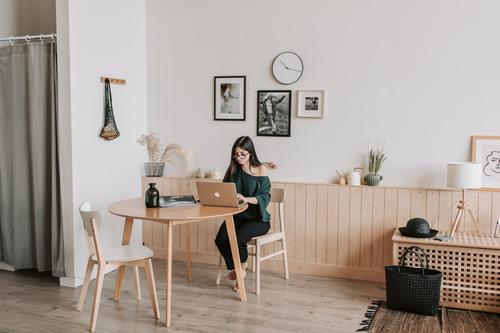 Children are the hope of tomorrow, teachers try to hold up the hope. Their success is ours, which condensing the sweat of our efforts. They are the continuation of our lives and they will fulfill our unfulfilled wishes. The road of teachers is heavy and long. I really appreciated that TESOL centergives the opportunity to me for attending this training, it is such a good study. I opened my eyes and make my mind on how to have a good English class. I believe, in the sky of teaching, as long as I study hard, research and practice repeatedly, I will be an excellent teacher in the future.
Thank you TESOL training center, thank you my dear Alex, I will double my efforts to be a better English teacher, by thinking hard in the future in education and teaching field. I also wish TESOL center will be prosperous for cultivating more excellent teachers.
免费领取更多英语教学法请联系我们
TESOL中国官网:www.tesolinchina.com
TEFL中国官网: www.teflinchina.com
了解更多课程信息和最新开课信息
TESOL客服微信:13241000737
总部电话:400-6666-232
企业邮箱:admin@TESOLinchina.com
学员服务邮箱:hi@tesolinchina.com